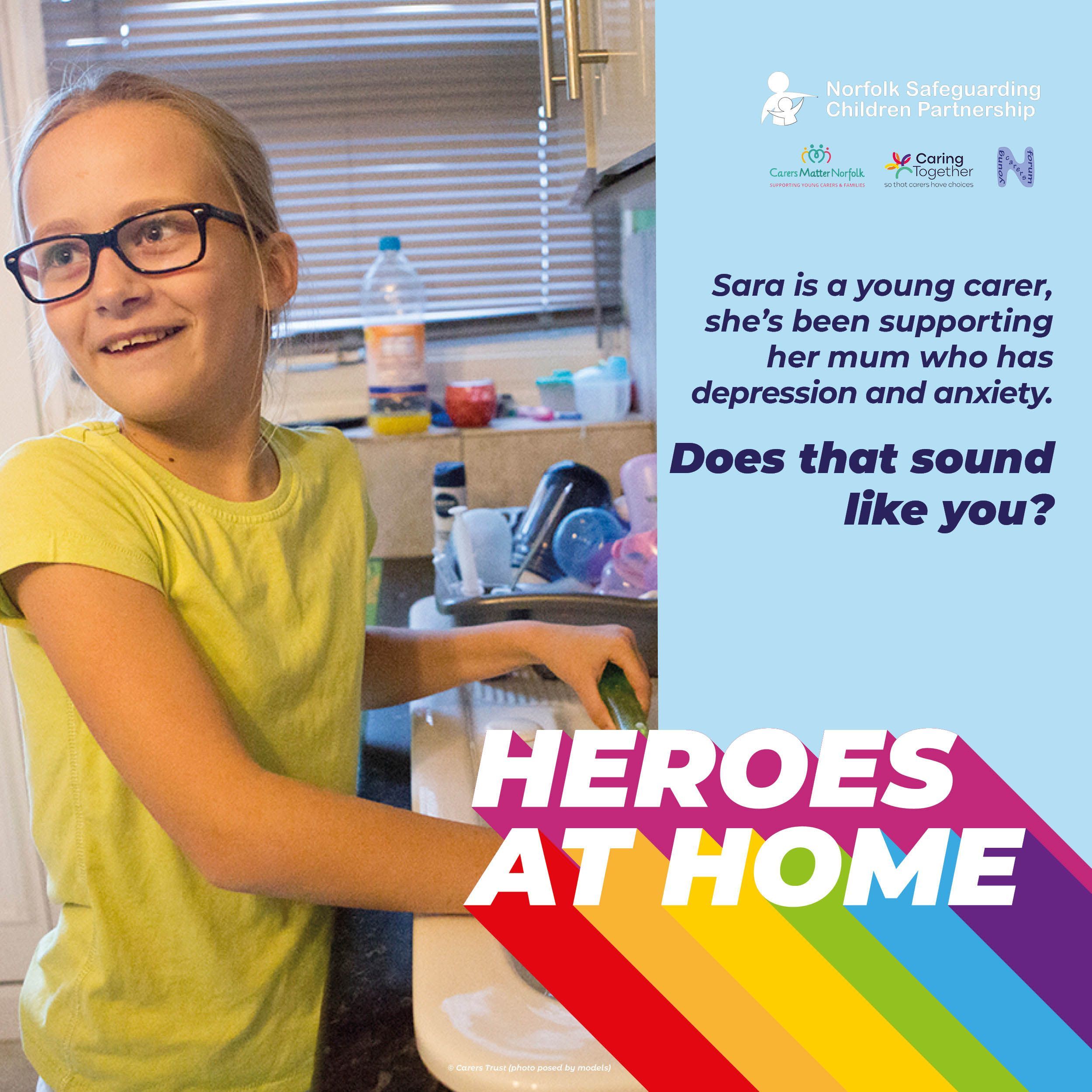 During the Covid-19 (coronavirus) pandemic the Carers Matter Norfolk Advice Line (0800 083 1148) and Live Chat on this website are operating usual hours. Find out more about how we, and our partner organisations, are supporting young carers during this time: Click here for details
Are you a child or young person looking after someone in your family who, because of illness, disability, mental ill health or an addiction, cannot manage without your support? If the answer is yes, you're a young carer!
During the Covid-19 (coronavirus) crisis we're all doing more, and you may think it's just normal. But young carers are performing an amazing role helping make a huge positive difference to their family and the community in general. So you're more than normal, you're a hero!
But even heroes need help sometimes, so we are here to support young carers just like you, not just during the covid-19 crisis, but always. Our specialist advisers can help take the pressure off your shoulders
You can call us on 0800 083 1148 for advice, help and support when you need it. We are open Monday-Friday 8am-8pm, Saturday 4pm-8pm and Sunday 8am-12noon. If you are calling at a different time, don't worry, just leave a message and we will be back to support you before you know it!
Sara is a young carer, she's been looking after her mum day and night to make sure she has what she needs. Does that sound like you?
Jack is a young carer, his mum relies on him to make sure she gets her medication and a regular meals every day. Does that sound like you?
Rachel is a young carer, helping her parents care for her sister, who has a learning impairment. Does this sound like you?